Tagged!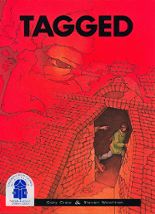 It's a disease! I've just been
tagged by WordWhiz
on her marvellous blog (bit too many semi-naked fireman for me, but then I guess American firefighters are different from the workshy, overpaid, underemployed, vain British ones) to do the following:
Find your 23rd post

Repost only the 5th sentence, or the closest thing to it.

Continue the vicious cycle by tagging 5 people...
Erm, so here goes:
The players have been polite to each other, the sport has lost it's public school image, and amazingly even after 5 matches, of 5 days apiece, the entire series was decided in the final afternoon of the final test.
A fine piece of open source Ashes-related journalism (I like to call it 'web-logging', you know) even if I do say so myself. The trouble is, of course, that in my obscure little back alleyway of cyberspace, I feel it would be too presumptious to tag 5 of my occasional readers, especially as I hardly think that any more than that number have ever visited. After all, increasing the numbers makes it more of a chain-blog than a game of tag (if I remember the rules from my playground, one only tags one other player in order to pass "it" on.
So (if WW will forgive my altering
*
of the rules), I shall pick a recent commentator at random to continue this pointless, but diverting, game. I choose ....
Mark
. Sorry, Mark!
_________________________________
*

A
gerund
? On a cold Friday afternoon before a black tie dinner? Suit you, Sir!